First Year Admissions, 2017.
Please note there will be no random selection process for admission to first year in 2017.
News update, Sept 23rd, 2016
• Congratulations once again to our Young Scientists who came 3rd in the European Young Scientists. RTE's Evelyn O'Rourke visited the school on Friday to meet the Young Scientists, Diana, Maria Louise and Renuka and talk about their contribution to "Women in Science". The interview will be aired on RTE Radio 1 on Sean O'Rourke on Monday, 26th September. (Photo below)

  Monday update; Listen here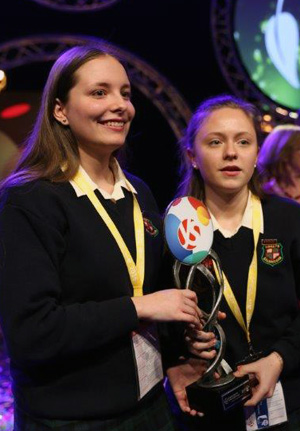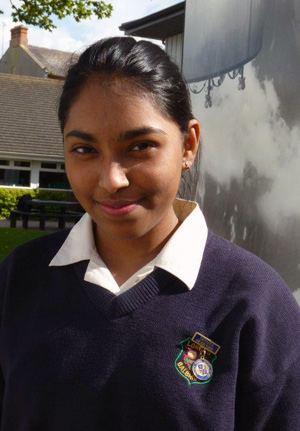 • Renuka Chintapalli (right, above) made the school community very proud when she spoke at the Royal Society of Medicine's medical Conference in London last weekend. This is a remarkable feat for a Sixth Year school student. She was asked to speak in the aftermath of her success in the Google Science Fair – another outstanding achievement for an outstanding student.
• On Saturday, 17th September our 5th Year student, Manny Choudhry spoke on the topic of "Women Empowerment" at Bluefine Street Festival as part of Culture weekend in Dublin. She spoke as a member of the Youth Advisory Panel of Jigsaw North Fingal.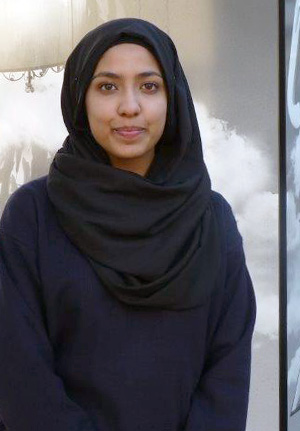 • The Centre for Talented Youth Ireland is running its talent search for second level students, aged 12 -16 years with exceptional academic ability. If you think your daughter would be eligible for this programme, click on the link above.