News Update - Feb 27th, 2015
• Well done to Megan O'Carroll who won a D.C.U. scholarship based on her 2014 Leaving Certificate results.
• Congratulations to the nine Transition Year costumes who won through to the Eastern Regional Final of JunkKouture in the Helix on March 6th. (Photo at bottom of page)
• Transition Years are visiting Causey Farm on Friday for a fun filled day focusing on traditional and rural skills.
• Sixth Year Music students attended the National Concert Hall for a performance of their Leaving Certificate set works.
• Sackville Productions presented "King Lear" to all 5th Year students. This innovative production focused on key elements of the play while also using exciting audiovisual techniques. Students were also invited to participate in a question and answer session with the actors when the play concluded.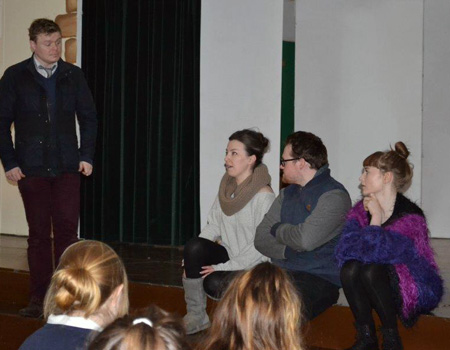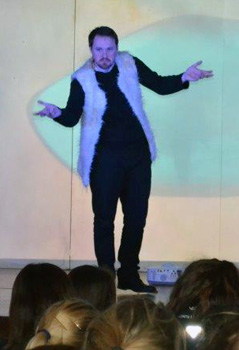 • Well done to Clara Golden, Renuka Chintapalli, Maria Gavril and Kateryna Kalcheva who have reached the Dublin Final of the "Power of One" SEI sponsored competition.
• Fifth Year students also had Mock Interviews training this week.
• The school are delighted that Writer in Residence, Jane Mitchell, is working with a group of girls each week.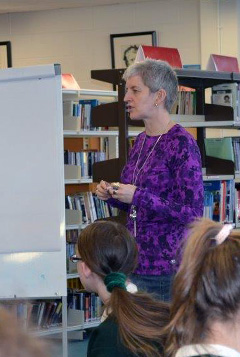 • Bodywyse gave a series of talks to Transition Year students this week.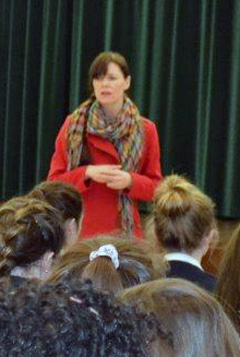 • Well done to the hockey, basketball, volleyball, soccer and camogie teams on their performances this week.
• The 5th Year Parent Teacher meeting took place on Thursday.
• Well done to Ms. Davis' Second Year English class on their excellent "To Kill a Mockingbird" projects.