News update, Dec 16th, 2017
• Reminder: Students will complete their JC English Assessment Task next Tuesday, 19th Dec. All students must be present as it is worth 10% of final result.
• Congratulations to the 2nd Year Irish Debating Team who won the second round of the Gael Linn Irish school debates. Maith sibh, a chailíní.
• On Wednesday the TY St. Vincent de Paul Committee along with the Student Council  organised  the annual food drive. Many thanks to all the pupils and staff who kindly donated to this very worthwhile event. The spirit of Christmas is well and truly alive in Loreto Balbriggan.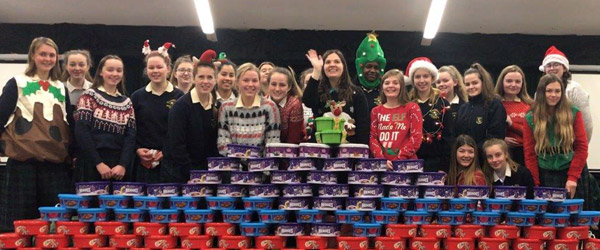 • On Tuesday and Wednesday night the TY students again surpassed themselves with their wonderful creations for the Junk Kouture Fashion Show. The students will now go forward to the National Junk Kouture Competition. We wish everyone involved  the best of luck going forward.
• The Business students held their Annual Market Day on Friday. This year over 30 stalls exhibited their products. Once again students excelled themselves with their new and innovative ideas. Senior Cycle Business students were also treated to an enthralling presentation from budding Irish entrepreneur Caolan Cullen of Arctic Stone, Ireland's first rolled ice-cream company.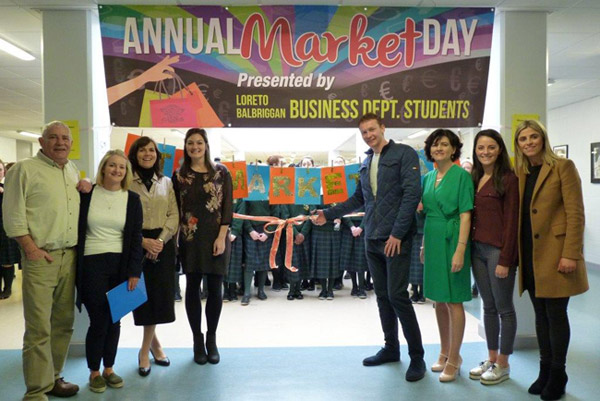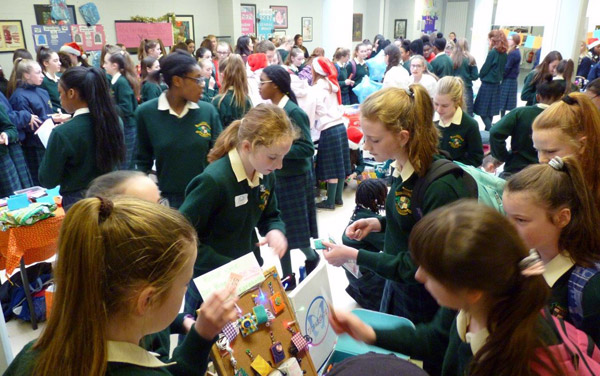 • On Friday a group of Transition Year students went on the City Jet Santa Flight. On board the girls entertained a very special group of passengers from Temple Street Children's Hospital. Fun and games were had by all and the excitement rose to fever pitch when they all met Santa at 30,000 feet.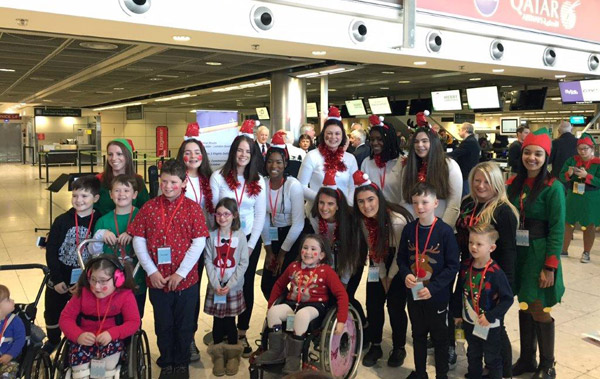 • The hall was again alive with the sound of music on Thursday night when students, staff and parents enjoyed the Christmas Ceol Loreto Gig. How lucky we are to have such wonderful talent in our school!
• Congratulations to Lauryn Flynn 4G, who was presented with a Balbriggan Town Council Award for her mural at Balbriggan Beach Seabanks as part of the Balbriggan Tidy Towns Initiative.
• Well done to our Senior 1 hockey team who won against St. Raphaels Stillorgan. They are still unbeaten and progress now to the next stage or the Leinster League.
• Congratulations to Eadaoin McGuinness staff member and past pupil who has been selected onto the GAA Senior Club All Stars for 2017.
• Well done to the students who participated in the after school Christmas cake decorating classes each week since the beginning of November. It was wonderful to see such creativity.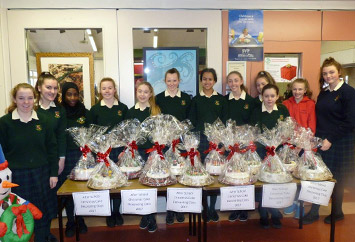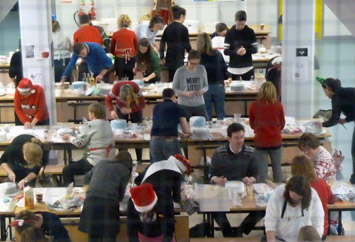 • Visitors to the school last Wednesday might have thought that an episode of the Great Irish Bake Off was being filmed in the Atrium. After school the staff enjoyed decorating their Christmas cakes under the expert supervision of Ms. Ryan, Ms. Doyle and Ms. Purcell. Creativity and competitiveness were very much apparent! Congratulations to Ms. M. White who was deemed the overall winner.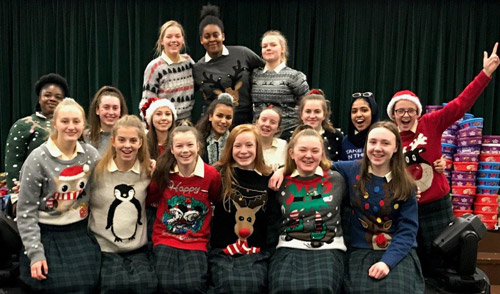 Termination of rear access to school campus.
Letter for parents re. above

Parent Mailing List
We are currently compiling a mailing list for parents/guardians of students from 1st, 2nd and 3rd Year through which we can relay information about ongoing activities and events in your daughters year group. Your daughter should have brought home the form linked to below. If it was mislaid, and should you wish to be on this mailing list, please complete the form and have your daughter return it to her form teacher or the school office.