News Update - Mar 27th, 2015
•The T.Y. Musical has been a wonderful success. Well done to the students and all the drama team (Pics below)
• Congratulations to the 3rd Year hockey team on winning the North Dublin League at their final in ALSAA. They beat St. Wolstans School 2:-0. The goals were scored by Katie Dinsmore and Alanna Simpson. (Photo below)
• The school are delighted to welcome Loreto Ballarat (Australia) on a visit. The students from Ballarat enjoyed the hospitality of the school and are staying with 5th Year students overnight. They will have classes on such topics as Celtic Spirituality and Irish Geography.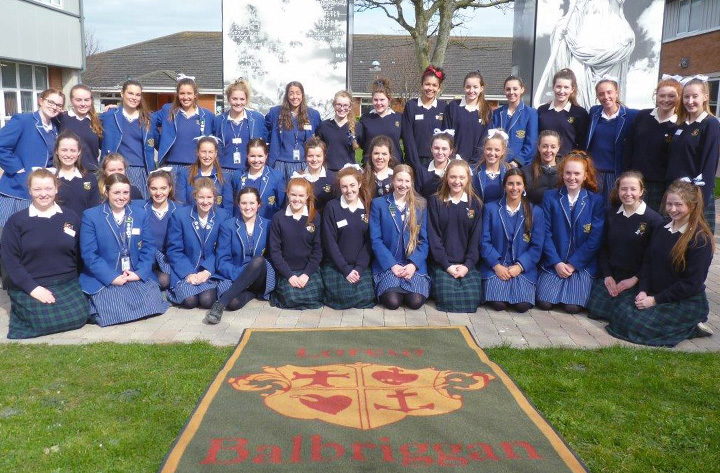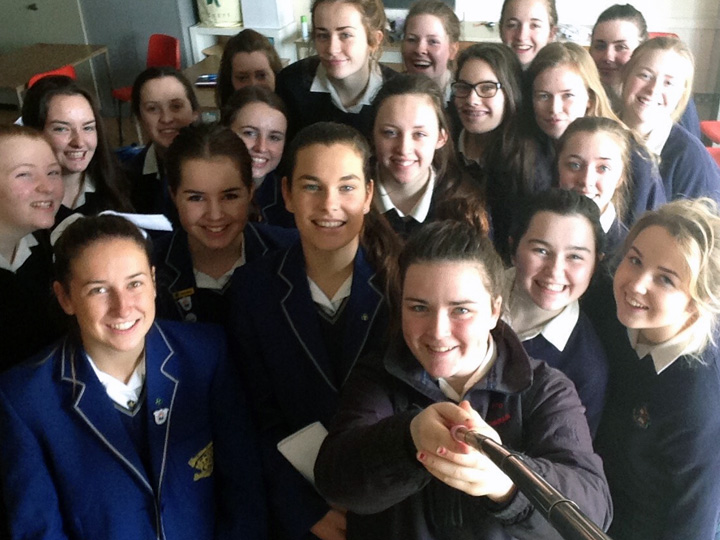 • Congratulations to Guoda Puidokaite on winning a first place in the Girls Hack Ireland Competition.
• The First Year Talent Show took place on Thursday, 26th March. The Senior Prefects are congratulated on their excellent organisation. Well done to all the contestants.

Aebh Ni Mhaolain-Peadar
Adelaide Cubaj
Cliodhna Bowers

• The 5H class had a rugby skills training programme in Donnybrook Rugby Club.

• Tim Durham presented a photography course to some 5th Year Art students.

• Second Year English students "walked a mile" in the shoes of their favourite literary character.

• Well done to Sarah Monaghan (below), Aisling Allen and Lisa Flynn on winning medals in the Irish Schools girls Judo competition.

• Best wishes to the 3 school trips over the Easter. There is a French trip to Paris, an Art trip to Florence and a ski trip to Austria.

• Easter Supervised Study will be available for Tuesday, 7th – Friday 10th April.
• Congratulations to Anna Sowray, Kelsey Wilson & Hannah Rudden on winning first place at Scifest and a special prize on behalf of the Irish Science Teachers Association.
• Wishing all the school community an enjoyable Easter.