Junior Cycle English Assessment
The Junior Cycle English Assessment task will be completed during the week beginning May 2nd. This means that students will be graded out of the full 100%.
News update, Apr 7th, 2017
• We are finding it hard to believe that it is a full ten years since we celebrated 150 years of Loreto Education in Balbriggan. We opened our doors on 16th April 1857 and began a long history of education here in Balbriggan. We, as a community, have a huge sense of pride in our dynamic and creative tradition of holistic education. Click here for our 150th booklet which will give you a full version of the history of the school up to 2017.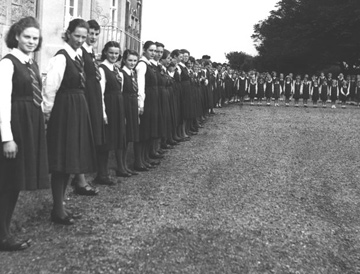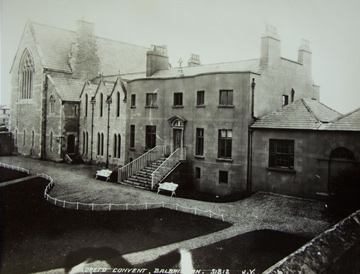 • Well done to the Transition Year students who played to a full house every night this week. All tickets were sold out by Monday. We have received great feedback from the audiences on a phenomenal show. Congratulations to both students and staff on all your hard work, Beauty and the Beast was a great success. Look out Emma Watson and cast, Loreto Balbriggan are hot on your heels!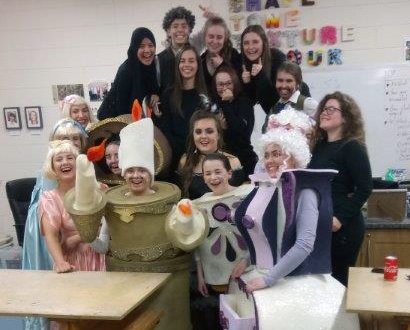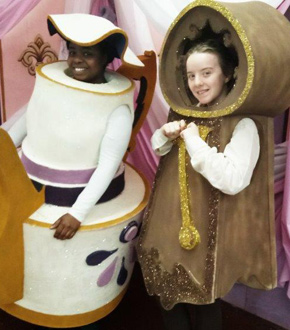 • Congratulations to Frances Mulholland and Aisling Leneghan from Fourth year. The girls competed at the DIT Kevin Street Scifest this Thursday and their scientific research into Sandhoppers was acknowledged with a commendation award. Students from first, second and fourth year will be competing in similar competitions in DIT Dundalk and DCU over the coming weeks.
| | |
| --- | --- |
| | • The Transition Year Green Schools and 'One Good Idea' form classes attended an energy wise workshop from Padraic Creedon of Global Action Project. The students discovered what energy is and how we get it. They participated in games and experiential activities to examine what it takes to create the energy we require and the potential impacts using that energy has on the world. Students grew their knowledge on climate change, the causes of this global issue and the many ways that it can be combated. |
• 1A, B, C & D had their Retreat this week. It was very successful as the theme of the day was "Friendship". The girls celebrated the day by making friendship bracelets for one another. They had great fun during the day.
• The 2D class welcomed Darragh O'Brien, T.D. to the school on Monday to help them with their C.S.P.E. Action project. He spoke to the girls for almost 40 minutes and was hugely informative.
• Our annual First Year Talent Competition took place on Friday afternoon. There was great excitement in the school as the students were in rehearsal in the morning before the show in the afternoon. Everybody was hugely entertained by the wide variety of talent displayed by our First Year students. Well done and congratulations to the winners. A special congratulations to our Senior Prefects who put so much work into organising the competition.
• Two of our students, Daire Stafford & Emma Landers reached the finals of "Doodle for Google" and attended the presentation on Monday. While they didn't win the competition they had a most enjoyable day. Congratulations to both on their interesting designs.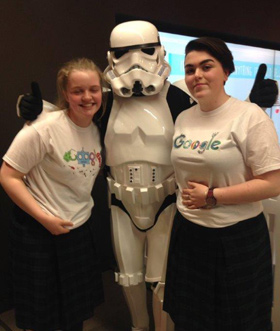 SPORT NEWS
• Our minor Camogie team played a match against Loreto Beaufort and claimed victory. Well done girls – congratulations on your win. Our soccer players were also out this week – well done girls, great matches played this week.
• Loreto Navan hosted the "Tag Rugby" blitz today. Loreto Balbriggan fielded their first ever official teams and had a great day with both Junior and Senior teams playing. Unfortunately our Junior team lost but well done to our Seniors who reached the final. It was a great achievement as it was an all Balbriggan affair for the match. Well done girls on coming 1st and 2nd on the day.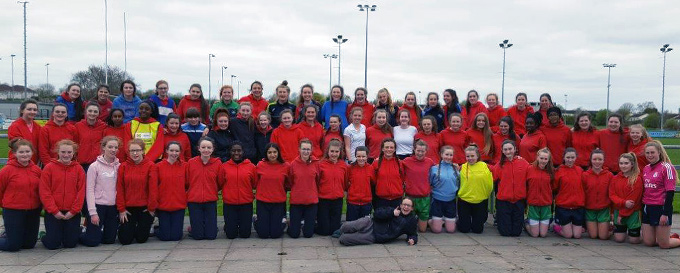 • Congratulations to Alix Buckley and Fiona Keegan who are on the Dublin Minor Camogie team. The team had great success at the weekend claiming their place in the All Ireland Semi-Finals. Best of luck in the next match, girls.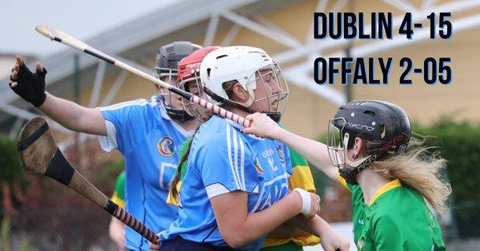 • Leaving Certificate French & German Orals took place this week for our students. Our Third Years were also extremely busy this week as they finished their Home Economics practical for their Junior Certificate exam.

• And finally may we wish you all a very happy Easter. Enjoy the break girls and come back rested and full of energy for the final term.