Opening Schedule 2017
Dear Parent/Guardian
The opening schedule for the school year is available for download here

Leaving Certificate Results 2017
As you know, this year's Leaving Certificate results will be released tomorrow, Wednesday, 16th August.
Results will be available in the school from 10 a.m. and online from 12 noon.
Click this link for an extremely useful guide, published by the Institute of Guidance Counsellors. It is an excellent resource for students and parents.
This year sees the rolling out of the new points system for the first time. Careers Portal has an excellent free Points Calculator tool, available for download on their website, when accessing the new system. Follow this link to download.
Students are entitled to view their Leaving Certificate scripts on 1st & 2nd of Sept, before deciding on whether or not to apply for a recheck. More details and guidelines can be found on the Department webpage.
We wish you all the very best and look forward to seeing you tomorrow.
News update, June 13th, 2017
Congratulations to our students on their success at the regional finals of the Sentinus Young Innovators, Big Bang UK Young Scientists and Engineers Competition at the Ulster University, Jordanstown on Monday, June 12th.
Frances Mulholland won the Northern Ireland Senior Young Scientist Award (Aisling Leneghan worked on the project with Frances but could not attend on the day) and Savannah Rose McAuley, Anna Sowray and Kelsey Wilson won a Silver Crest Award.
They were accompanied to the Science Fair by their teacher, Ms. McNally.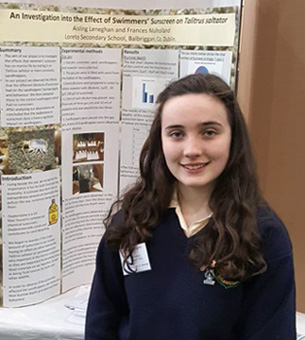 News update, June 7th, 2017
• Best wishes to our 6th and 3rd year students as they begin their Leaving and Junior Certificate examinations today. We are confident that all the hard work the girls and their teachers have put in over the years will be rewarded.
• Well done to all our other year groups on the completion of another successful academic year. We wish you all an enjoyable and restful summer break.
Senior Prize Giving Ceremony
Senior Student of the Year: Sinead Farrell.
Senior Mary Ward Award: Chloe O'Rourke and Kauthar Adeyemo.
Senior Business Award: Dargile Puidokaite.
Senior Science Award: Renuka Chintapalli, Khadija Gull & Tess O'Neill.
Senior Music Award: Meaghan Dinsmore.
Senior Sportsperson Award: Caoimhe Dunne & Lauren O'Keeffe.
Outstanding Academic Achievement, Fifth Year: Sarah Ryan, Chloe Tap, Manny Choudhry, Hannah O'Neill & Maria Louise Fufezan.
Outstanding Academic Achievement, Sixth Year: Renuka Chintapalli, Kateryna Kalcheva & Ciara McQuillan.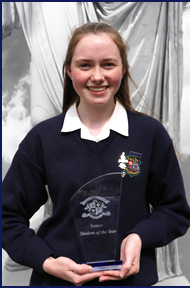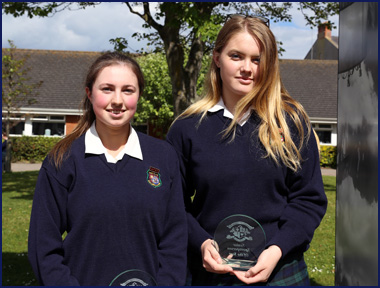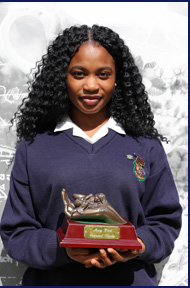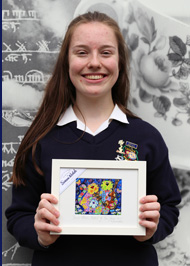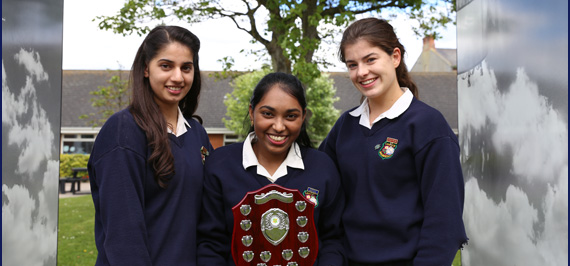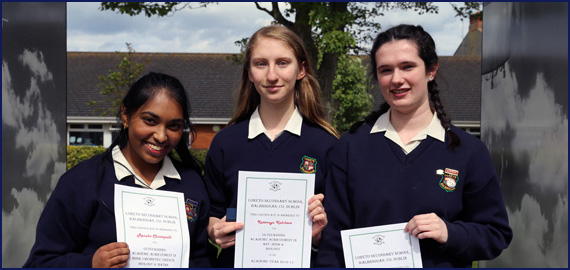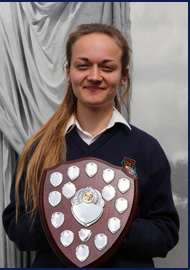 Junior Prize Giving Ceremony
Junior Student of the Year: Ruby Pereira.
Junior Mary Ward Award: Aoibha Mulhall.
Junior Music Award: Caitlin Sweeney.
Junior Sportsperson Award: Chloe Johnson.
Golden Boot Award: Aimee Dowler
Outstanding Academic Achievement, Third Year: Ella May, Kate Barrett, Emily O'Sullivan, Chloe Johnson, Fiona Redmond, Ailbhe Rogers & Lara McKeown.
Outstanding Academic Achievement, Second Year: Cleo Gallen, Eirinn Campbell, Mia Williams, Zainab Shahid, Eirinn Ryan, Selina Xiu, Kathryn Graham, Willemijn Bosschaert & Hazel Austin.
Outstanding Academic Achievement, First Year: Mizna Shahid, Esther Iyere, Sinead Clarke, Heather McGloughlin, Dooireann McAuley, Robyn Buckley, Ailbhe Beggs, Grace Milner, Eabha McLoughlin, Grace Kodia, Sarah El Shamy, Claire Liu & Muirne O'Connor.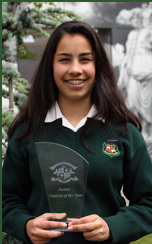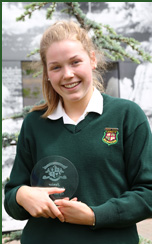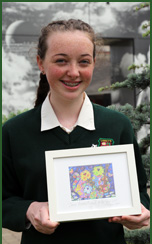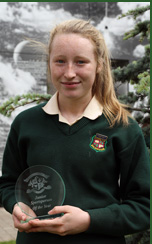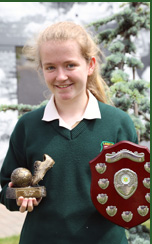 Transition Year Prize Giving Ceremony
TY Student of the Year: Katelyn O'Brien
TY Sportsperson of the Year: Megan Benson
TY Mary Ward Award: Claudia Andre
TY Outstanding Academic Achievement : Tara O' Rourke, Aoife Conroy & Zarmeen Gull