Junior Cycle English Assessment
The Junior Cycle English Assessment task will be completed during the week beginning Monday, 24th April. This means that students will be graded out of the full 100%.
News update, Mar 24th, 2017
• Well done to the Walton's music group which was selected as one of six schools to perform in the National Finalist Concert for the Walton's Music for Schools Competition. They will perform in the National Concert Hall in Dublin on Tuesday, 2nd May. Thank you to Eibhlin McCarthy, Aoife Bowers and Katie Dinsmore of 5th Year for all their hard work with the group.
• Mace Debates also took place on Tuesday. The girls spoke on a variety of topics and held their own against stiff competition. The supporters thoroughly enjoyed the debate.
• Our First Year classes visited Newgrange, Monasterboice and Mellifont Abbey during the week as part of their history class curriculum. A different class attended on each day and there will be two more trips next week. All of the students enjoyed their trip to visit our ancient heritage sites and didn't even let the weather get them down on Wednesday.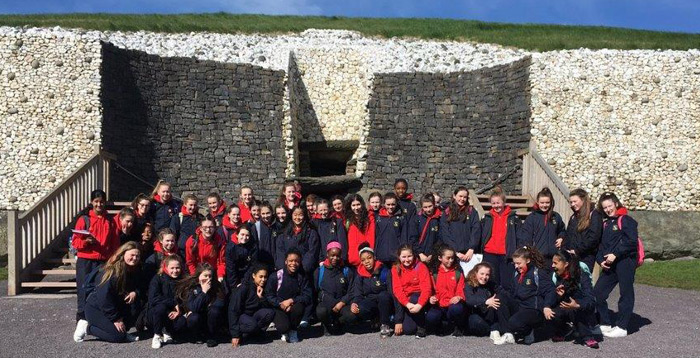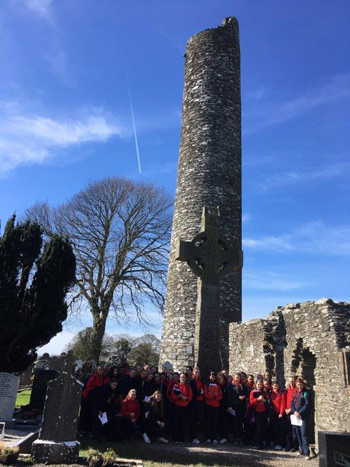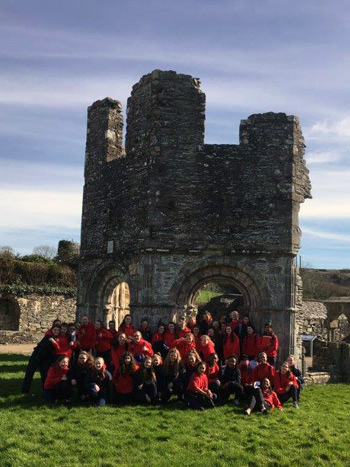 • Our Sixth Year students had a talk this week on how to de-stress and relax in the run up to their examinations. Thanks to Friends of Autism and ADHD charity for funding the talk.
• On Friday the students participated in a "breakfast" morning in aid of Jigsaw North Fingal. The girls were able to have their tea and toast in the hall from 8.10 a.m. prior to going to class. Well done girls, all your donations will be put to good use by Jigsaw.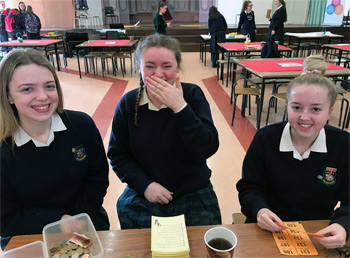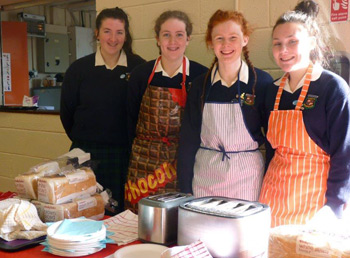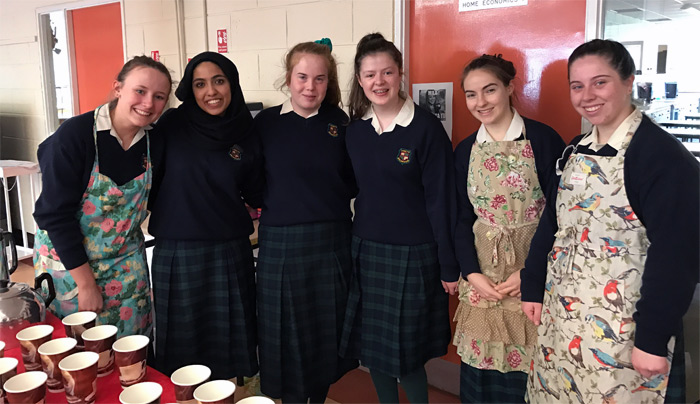 • The TY JPIC group met on Tuesday last to plan for up-coming campaigns. The group will present two peer to peer education workshops on climate justice to two JPIC module groups next week. They have already presented this workshop to two other groups. Also they have invited in a speaker who is involved in support services for the homeless in Dublin city to gain an insight into this current crisis and explore how they can help.
• Our Water Polo team who came third in the All Ireland Senior Cup tournament on Wednesday which took place in the National Aquatic Centre. Pictured below are Maeve Cope, Aimee Woolley and Alannah McCann, members of the team. Congratulations to all and a special congratulations to our goal scorers, Gillian Farrelly, 6 goals, Alannah McCann, 5 goals and Maeve Cope, 3 goals.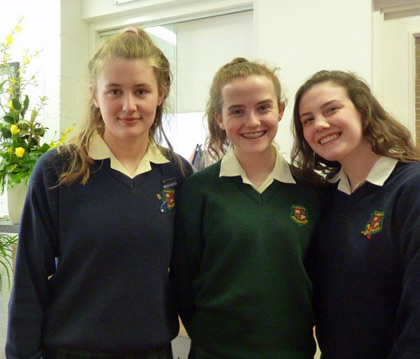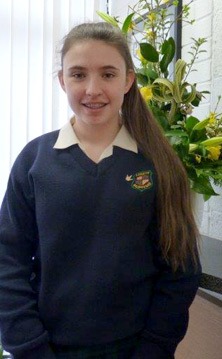 • Commiserations to our Golfers, Saoirse Lambe, Tegan Gordon and Georgia Flynn, who played on Tuesday. They played well but unfortunately didn't place.