Supervised after-school study
The school is offering Evening Study again this term and we encourage your daughter to attend, especially students in 3rd, 5th and 6th Year. Students find Evening Study to be very beneficial with both homework and study.

For more information regarding prices and times please click here.
Parent Mailing List
We are currently compiling a mailing list for parents/guardians of students from 1st, 2nd and 3rd Year through which we can relay information about ongoing activities and events in your daughters year group. Your daughter should have brought home the form linked to below. If it was mislaid, and should you wish to be on this mailing list, please complete the form and have your daughter return it to her form teacher or the school office.

News update, Oct 20th, 2017
• Maths Week was well and truly underway in Loreto this week! Although storm Ophelia put a dampener on activities organised for senior students, junior students enjoyed a wide variety of fun events giving them all a chance to explore maths in a fun and interesting way! The winner of a 1st year maths poster competition was Shauna Farrell from 1A. Winners of the Maths Competition in 3rd Yr is Ms. Monks class.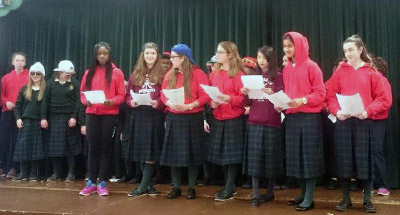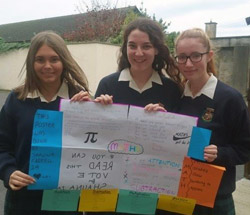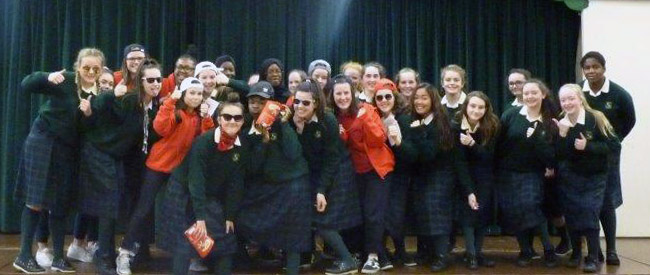 Junior students were running around investigating a school maths trail, second years entertained us all with their maths rap competition and 3rd year students had fun finding the bomb located in the school using coordinate geometry. Well done to all of our budding mathematicians! 
• Emma Jane Power receiving her trophy for best Junior Certificate results in Music at the Music Teachers Association conference in Mullingar on Saturday, 7th October.

• Congratulations to Ella May and Emily O'Sullivan, based on their exceptional Junior Certificate results in Maths and Science they have been invited to compete in the National Science Olympiad in D.C.U. at the end of the month. The very best of luck to both students.

• Pat McKenna, from Childwatch, visited the school on Wednesday, 18th & Thursday, 19th October and spoke to all year groups on the importance of internet safety. His speech was informative, engaging and very relevant to young women growing up in the world of social media.
Sports
• Despite Storm Ophelia sport continued this week in Loreto, Balbriggan. There was great disappointment on Wednesday that the orienteering for 2nd Years was postponed but it will go ahead after Easter.
• The third of our Judo sessions was held on Wednesday and girls are now starting to look towards the upcoming competition with other schools in November.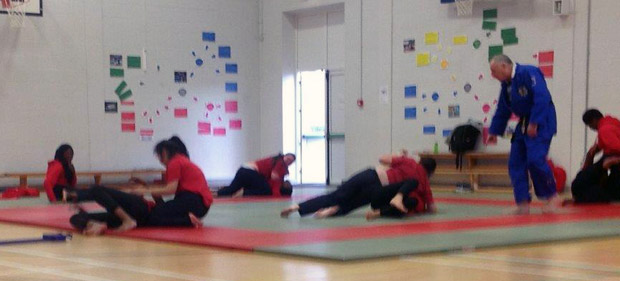 • TY students from the Sports Committee took part in a skills session facilitated by the Volleyball Association of Ireland. These girls will go on to coach younger students thus developing their own leadership skills and helping juniors at the same time.
• Our Basketball teams again did really well in their games against Lusk Seniors and the cadette teams are going from strength to strength.